Learn how innovation works from an Analyst who makes sense.
As a speaker, Christopher Hire offers an innovation view with the Analysts eye, insightful, professional and always well received. He is the only speaker who can draw data and case studies from 2thinknow's large data-set of global innovation economies.
And his slideshows are legendarily fun — as he speaks complex concepts in plain language.
"The analyst that makes sense!"

– the Innovation Course Attendee, 2014
Hire's goal is to teach you and your audience the skills and methods of innovation.
Locations: Singapore, Melbourne, Sydney, Dubai, San Francisco, Global.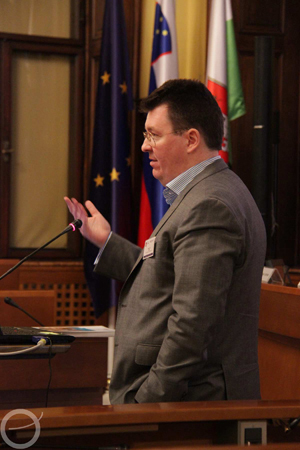 Speaking & Presentation Clients
Over many years as a trainer and speaker , Christopher Hire has delivered sessions on a variety of technology, change trends, project management, innovation and other topics, based on his analysis skills.
For presenting on technological change & innovation over many years, his audiences have included:
Multinationals: 3M, Kelloggs, Samsung, Lendlease, GPT, Thales, Pfizer
Technology & Media: CeBIT, ABA, MEAA, National Public Affairs Convention, KEN, various startups.
Government: United Arab Emirates, Singapore Government, British Consulate, Indian Reserve Bank, Australia Government (Defence, Health, Industry, Meteorology & others). Departments including: Revenue, Transport, Digital, Innovation, Business, Water, Electricity and many City Councils.
Financial Services: Commonwealth Bank, ANZ, JP Morgan, Islamic Banks, QDB, Maybank, Ambank, IAG, Zurich Insurance.
Law: Federal Court of Australia, Large law firms.
Some of his past global clients for speaking are:

Invite Christopher Hire to present on innovation at your next event.